What are Managed Services?
AAA Cooper Transportation provides additional service offerings through Knight Transportation which support and enhance your shipping experience. These services are all offered through your sales representative. Adding these services to your experience is simple if you are an established customer. Contact your sales representative or use the Contact Us option below to get started.
Truckload Brokerage
Whether you need to move a single load once every few months or several times per day, our Truckload Brokerage service can help you fulfill, monitor, and ensure simple and easy delivery every time.
Capability includes...
Expedited
Team Transport
Power-only
How it works...
To get started, you will need to have an established line of credit with Knight Transportation (Credit Application).
Once established, our professional staff of brokers will assist you in arranging a carrier for your truckload.
Our concierge-level service assigns load coordinators to every load, tracking its progress from pickup to delivery.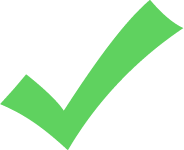 It's just that easy.
More complex shipping needs?
No problem. Custom pre-arrangement terms may be set up as well. This will help ensure you have a better perspective on costs.
Who are the carriers?
The pool of potential truckload carriers adjusts from time to time; however, each carrier has passed a rigorous evaluation to ensure a safe operating record and stable history. This includes a daily evaluation of DOT scores, ensuring you never have an unsatisfactory carrier under one of your loads.
Port Services
Port Drayage at all Major ports with short and long-haul capacity
300+ Clean-Asset tractors

1400+ Owned chassis with access to 5 independent pools




122,000-square foot warehouse in Rancho Dominguez, CA, with cross docking, transloading, order fulfillment, ticketing, and labeling



Intermodal
Immediate outbound capacity in Atlanta, GA, Kansas City, MO, and Dallas, TX

625+ Drayage tractors



BNSF rail partner

Long-haul (700 miles or greater) with the greatest cost efficiency



Warehousing
Customized warehouse and distribution solutions
Facility Lease, Build, and Design

Warehouse Management System (WMS)

Custom packaging, labeling, and sequencing
Contact Us
Thank you for taking the time to review our Managed Services information. We'd like to know how AAA Cooper Transportation can help you with your shipping needs. Please use one of the options below to get in touch.