Profile
AAA Cooper Transportation (SCAC "AACT"), an independent subsidiary of Knight-Swift Transportation Holdings (NYSE: KNX), is an asset-based multi-regional transportation solutions provider offering less-than-truckload, truckload, dedicated contract carriage, brokerage, fleet maintenance, and international services. Our cross-brand integrations with other KNX subsidiaries provide extended direct coverage and resources across a substantial area of the United States. Additionally, our robust Affiliate Carrier Program extends AAA Cooper Transportation's coverage area into Canada, Mexico, and across the globe.
AAA Cooper Transportation Tractors
3,000
AAA Cooper Transportation Trailers
7,500
AAA Cooper Transportation Employees
5,500
Total Tractors - All Brands
3,400
Total Trailers - All Brands
8,200
Total Employees - All Brands
6,200
Mission, Vision & Values
Mission


To solve our customers' transportation needs through complementary, integrated, and flexible transportation services.

Vision


To be the most respected, safest, most innovative, and the most efficient carrier in our chosen markets.

Values


Integrity - We do the right thing
Innovation - We continually seek innovative solutions for our customers
Competence - We are competent and caring
Teamwork - We get there together
Humility - Be humble and respectful of others
Careers with AAA Cooper Transportation
AAA Cooper Transportation offers an excellent opportunity for employees across a breadth of skills, experience, and backgrounds. Click the careers button to find out more about the opportunities that are currently available and complete an online application.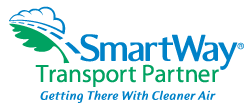 AAA Cooper Transportation is committed to supporting environmentally sound business practices. Whether through a formalized program such as SmartWay® or by simply reducing miles driven through advanced operations research applications, AAA Cooper Transportation strives to achieve a minimal impact footprint on our environment. Some of our efforts that favorably impact the environment include:
More fuel-efficient tractors with automatic transmissions improve RPM control during shifting, leading to improved MPG.
Side skirts on trailers improve the overall drag coefficient, improving MPG.
Improved tire compositions and setups lead to reduced rolling resistance and improved MPG.
LTL system flow improvements enhance loaded fill rates, reducing the miles per shipment required.
Advanced data center designs reduce HVAC demands and overall utility consumption.
Recycle used oil, used oil filters, antifreeze, batteries, and scrap steel.
Have shop rags laundered for reuse.
Retread tires to extend their useful life and reduce scrap tire generation.
Switch to metal halide yard and wall pack lights with more efficient LED lighting as a replacement becomes necessary.
View the AAA Cooper Transportation SmartWay certificate.
History

In the 1930s, John H. "Red" Dove began his association with the transportation industry by working alongside his father, hauling logs from the Alabama woods to nearby sawmills. In 1951, Red bought an interest in P.C. White Truck Lines. Later, he purchased the remaining ownership interest in the company and changed the name to AAA Motor Lines. His sons, Earl and Mack, earned their degrees in Transportation from the University of Tennessee and joined the family business in 1959 and 1962, respectively.
The transportation industry experienced strict regulation during the fifties, sixties, and early seventies by the Interstate Commerce Commission (ICC), a former independent agency of the U.S. government. During that time, the company grew by acquiring other transportation companies possessing routes that AAA Motor Lines could utilize. Thus, in 1969, AAA Motor Lines bought Cooper Transfer Company. In 1973, Earl and Mack bought their father's interest in the company and later merged AAA Motor Lines and Cooper Transfer Company, effectively creating AAA Cooper Transportation® (SCAC "AACT").
Earl and Mack recognized the inevitability of industry deregulation and began to position the company for that occurrence. In 1976, the company obtained approval from the ICC to operate within the state of Florida along with the already established Alabama system. After the completion of its opening in Florida, the company bought expansive authority to operate in Georgia, North Carolina, and South Carolina. In 1986, AAA Cooper Transportation purchased Haynes Motor Lines and, in early 1990, purchased nine service centers from the former Bowman Transportation Company. In January 1989, after 30 years in the business, Earl sold his 50% ownership of the company to his brother, Mack.
In 1994, AAA Cooper Transportation opened the first service center outside of the Southeast in Chicago, IL. This area was selected to provide quick and efficient service to the Upper Midwest from the Southeast due to the high customer demand. In the same year, Mack's son, Reid, joined the company after he graduated from Auburn University. Reid was no stranger to the transportation industry, growing up in and around the business and holding many different positions within the company. In 2001, Reid was named President and continued the legacy of quality leadership and guidance in another generation of success. In 2010, Reid became Chief Executive Officer (CEO), and Charlie Prickett was named President and Chief Operating Officer (COO).
With growth came opportunity, and in July of 2021, Knight-Swift Transportation Holdings Inc. (NYSE: KNX) acquired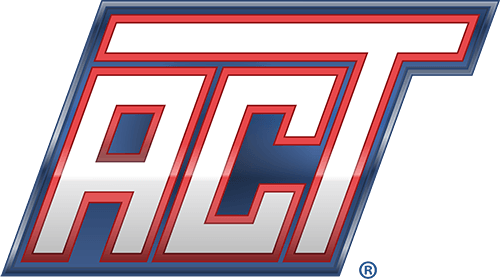 AAA Cooper Transportation. The company transitioned from being privately held to an independent subsidiary of KNX. AAA Cooper Transportation remains an asset-based multi-regional transportation solution provider offering less-than-truckload, truckload, dedicated contract carriage, brokerage, fleet maintenance, and international services. Additionally, in December 2021, KNX purchased Midwest Motor Express, joining AAA Cooper Transportation as an independent subsidiary of KNX in the LTL Services Group. This acquisition was mutually beneficial for all parties involved, offering highly reliable services across all related brands.
Contact Us
AAA Cooper Transportation
1751 Kinsey Road
Dothan AL 36303-5877
P: (334) 793-2284
T: (800) 633-7571
F: (855) 635-8704