What are Fleet Maintenance Services?
AAA Cooper Transportation offers Fleet Maintenance Services (FMS). We understand the importance of a properly maintained fleet in order to meet today's CSA requirements and provide the highest level of service to your customers. Private fleets and carriers need dependable and professionally trained maintenance providers that deliver quality maintenance service at a reasonable cost. Getting started is simple, and once your company is signed up with AAA Cooper Transportation's FMS, your equipment can be serviced at any of our 40 maintenance facilities. Enter your location information in the maintenance Facility Locations section below for contact information and to learn more.
Plan Basics
Our Fleet Maintenance Services provide maintenance services to all types of diesel engines, including CAT, VOLVO, INTERNATIONAL, DETROIT, CUMMINS, etc., and all types of trailing equipment.
A and B level PMs, annual inspections, and repairs such as brakes, clutches, lights, electrical, lift gates, starters, exhaust, mud flaps, and much more are supported.
PM flat rates are available based on requirements and engine part specifications.
Major repair work, such as engine and transmission overhauls, can be provided with Plan Administrators approving these repairs with the customer on an as-needed basis.
The service offering is based on credit application approval and executing a non-exclusive maintenance agreement.
Advantages
Strategically placed locations in the Southeast, Midwest, and Southwest
Automated Work Order Tracking
Customized Maintenance Programs
Maintenance Record Retention
ISO9001:2015 Certified
CSA Compliance
Services Offered
Preventative Maintenance Services
Oil, Filter, and Lube
Fuel and Water
DOT Annual Inspection
Brakes and Wheel Seals
Lights and Electrical
Special Jobs and Services Available
Technology
Work Order Tracking
Purchase Order Tracking
Unit Specifications
Parts Catalog
Safety
Safety Rating: SATISFACTORY
It is the policy of AAA Cooper Transportation to maintain a safe work environment throughout our system. The primary goal of our program is to prevent accidents, incidents, illnesses, and injuries and to fulfill our moral obligation to protect the general public. By doing so, the employees of the company and the general public will be best served.
Unsafe acts or working conditions create unnecessary hazards to the health and wellbeing of our people, our customers, and to the good name of the company. AAA Cooper Transportation therefore commits itself and its resources to these ends:
Provide safe and healthful working conditions.
Maintain all company equipment and facilities in good and safe order.
Correct any and all conditions that could lead to an accident or injury.
Provide ongoing safety training to all employees.
Comply with all federal, state, and local laws or regulations related to safety.
To these ends, I commit all of the resources of AAA Cooper Transportation, including the best efforts of all our family members.
Reid Dove
Chief Executive Officer
Safety 365®
AAA Cooper Transportation's Safety 365® - Safety Every Day program ensures that safety is at the forefront of all that we do every day of the year. Each number represents a significant part of the program and contributes to and ensures our safety culture meets and exceeds the highest safety standards in the industry.
| | | |
| --- | --- | --- |
| | 3 | Safety Awareness and Professional Driver Training every 3 years ensures compliance with all state and federal requirements. |
| | 6 | Every 6 months, our leadership meets with each team member one-on-one. Discussions focus on all aspects of safety and are designed to ensure comfortable open communication during the meeting and throughout the year. |
| | 5 | Team members' recognition and awards escalate for every 5 year milestone of safe service achieved. |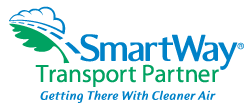 AAA Cooper Transportation is committed to supporting environmentally sound business practices. Whether through a formalized program such as SmartWay® or by simply reducing miles driven through advanced operations research applications, AAA Cooper Transportation strives to achieve a minimal impact footprint on our environment. Some of our efforts that favorably impact the environment include:
More fuel-efficient tractors with automatic transmissions improve RPM control during shifting, leading to improved MPG.
Side skirts on trailers improve the overall drag coefficient, improving MPG.
Improved tire compositions and setups lead to reduced rolling resistance and improved MPG.
LTL system flow improvements enhance loaded fill rates, reducing the miles per shipment required.
Advanced data center designs reduce HVAC demands and overall utility consumption.
Recycle used oil, used oil filters, antifreeze, batteries, and scrap steel.
Have shop rags laundered for reuse.
Retread tires to extend their useful life and reduce scrap tire generation.
Switch to metal halide yard and wall pack lights with more efficient LED lighting as a replacement becomes necessary.
View the AAA Cooper Transportation SmartWay certificate.
Experience
Air Brakes
Diesel Engines
Preventative Maintenance
HVAC
Drive Train
Suspension
Electrical/Electronic Systems
Steering